Irish Aid is the Irish Government's programme for overseas development. The programme is managed by a Division of the Department of Foreign Affairs. 
Ireland's development cooperation programme aims to reduce poverty, hunger and humanitarian need, with a particular focus on sub-Saharan Africa. By supporting long term development and providing humanitarian assistance in over eighty countries, on behalf of the Irish people, Irish Aid are helping to build better futures for some of the world's poorest communities.
A Better World, Ireland's policy for international development, provides the framework for Ireland's expanding development cooperation programme. It charts a clear way forward to achieve our ambition of a more equal, peaceful and sustainable world, shaping and protecting our stability, our prosperity, our shared interests and our common future.
Irish Aid's Development Education funding aims to increase awareness and understanding of global development issues among the Irish public. Development education programmes provide opportunities to understand the global justice challenges we face and what we in Ireland can do to create a fairer and more sustainable world.
The DICE Project is one of Irish Aid's strategic partners in the formal education sector and is funded on a multi-annual basis.
For further information on Irish Aid's teaching and learning activities, check their website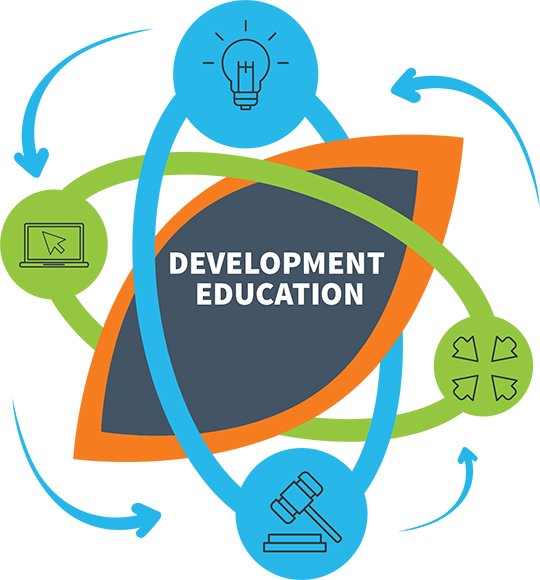 Through the DICE Project, a strategic partnership with four higher education institutions providing initial teacher education at primary level, Irish Aid supported the provision of DE to all affiliated primary student teachers.
In the academic year 2019/2020, a total of 4864 learners were involved in the DICE project, including 3339 student teachers across the four partner institutions.
Since 2014, DICE has successfully embedded DE in the undergraduate primary teaching programmes of the participating institutions, engaging 100% of undergraduate primary student teachers in DE.
Irish Aid pursues a long-term approach to its support for development education through strategic partnership programmes with specifically:
The DICE Project (Development Education and Intercultural Education), which supports the integration of development education into primary initial teacher education
Irish Development Education Association (IDEA) for capacity building of development education practitioners
Irish Aid WorldWise Global Schools Programme (WWGS Programme) which supports post-primary schools students and teachers to engage in development education
SUAS which supports third level students in the non-formal sphere of higher education institutions to engage in development education through the STAND programme. 
Developmenteducation.ie for the online dissemination of development education resources